Nigerians that want to be Americanized so badly can never really pronounce American right! they always have to add the L. For example, they say "I'm African-Americaln". ANYWAYS lets get started....Oya lets talk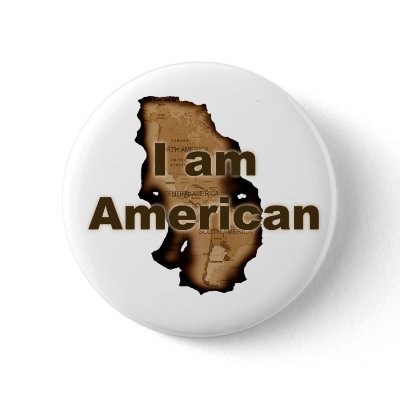 it get dis thin wey dey vex me. No b small small vexin o , i don reach the point wey the
next person to tell me this rubbish, i just go corner am, silently show am pepper. No b just
because na Nigerians wey dey try to hard to be American, na the ones wey no even want
to be associated with Nigeria, it dey pain me o.
It get this girl wey i used to go to church with, ehh this girl go deny being Nigerian. Chai!
How you go deny Nigeria, when you dey go Naija (Slang for Nigeria) church. I notice she
no dey like to dey call Nigerian one day at church, becuz it seem like everytime someone
call her Naija gurl, she go bone. So knowing me and my outspoken mouth, i approached
her about the issue. I walked up to her and called her Nigerian girl. She roll her eyes at me
and had the nerve to open her useless mouth and say she b African-American. She say
since she was born here she was black even though her parents are Nigerian. I fo dash
am slap right that moment, infact it was small thing before i backhand am! *hisses* Her
parents wey migrate from Nigeria, come America. If your parents migrate come from Naija,
YOU BE NIGERIAN. No be say she no dey go back to Naija o! She dey go, she even get the
Nigerian accent. I could not believe her. she said make i kuku not even say African-
American: she be American. Chineke! A whole pastor daughter.Yesoo! Na her and her
family own the NIGERIAN church wey i used to go. I just had to share it wit you guys
because its becoming an issue. A lot of Nigerians trying to loose their accents, acting
"black" - even the ones that were born in Nigerian, but moved here, are starting to go
wayward and try to loose their Identity.

i'm not saying that becoming Americanized is a bad thing, of course you have to in order
to fit in, but don't try and get rid of your background. You can talk "Americana" among
your American friends but when you get home, or around other Africans, you better
remember sey u b Naija, not Americaln