Turning Point Media Production presents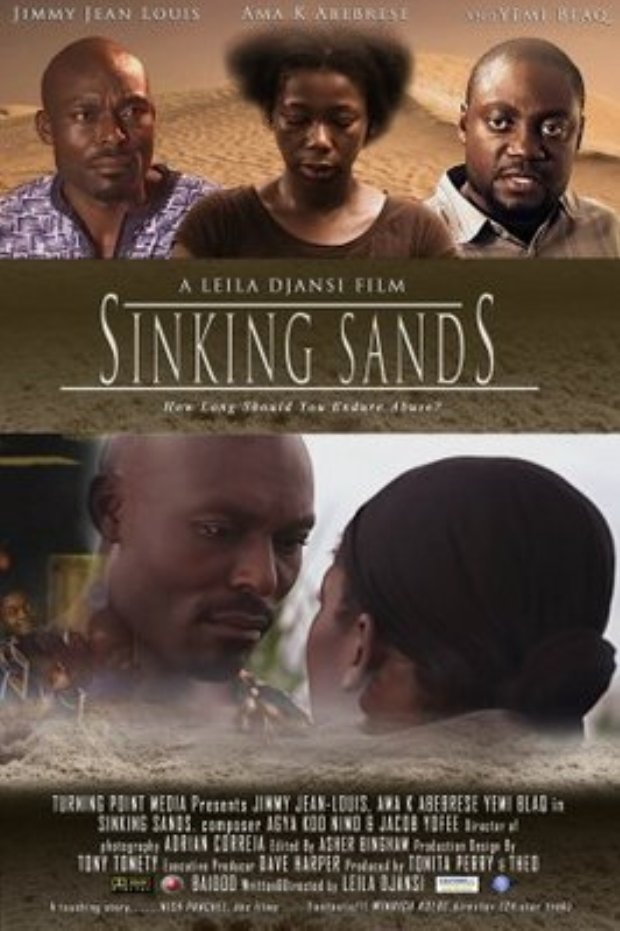 Rating:
Disaster strikes for a happily married newlyweds when a domestic incident leaves the husband's face badly burnt. He struggles to accept that he is irrevocably scarred and his anger turns him into an abusive monster.
Genre: Drama, Suspence
Directed By: Leila Djansi
Written By: Leila Djansi
©2010
Trailer:
Cast:
Jimmy Jean Louis
Yemi Blaq
I have been wanting to watch this movie, since when i first saw the trailer but i could never find it. So when i found it on IrokoTV i was on cloud 9. Whoop! Minutes into the movie, i realize that it was nothing like i thought it would be. Leila, the writer/director, just threw erotic scenes into the flick. Not even your regular ghanaian soft porn rubbish, but actual tastefully done scenes with much relevance to the movie. The movie just flowed together that you do not even notice it being about two hours long. It felt like it was about 30 minutes long. So simple yet with a powerful script.
Breaking it down!
Ama K. Abebrese:
I love her. This is actually my first time watching one of her movies. So simple, calm, and yet was able to portray every emotion. I love how Leila did not go for A List actors to pull this off. I think it even added more to the simplicity. I give her a 3.5 of 5 stars.
Jimmy Jean Louis:
This man is just so fine. Dark chocolate, scrumptous looking *clears throat* what were we saying again? Oh yes, his acting. The man is talented, i believed every single part of his character. You forget about the actor, you focus on the character. I give him a 4.5 of 5 stars.
Audio:
Yes, the audio was great. Ghana is best at audio and visual.
Visual:
The visual reminded me of The Figurine and A sting in a tale. It seems like the latest visual trend in nollywood/Ghallywood, is for it to be bit dim. Giving it a darkish or spooky look. The visual was also great, their writing not so much, i always has to squint to read the captions (Only a few scenes) or cast list in the end.
Costume/Make-up:
So i was amazed at the make-up done on Jimmy Jean Louis, it was realistic. At one time i was considering that they may have actually switched actors and used a real-life victim. So a very huge WHOOP! and shout out to Abby Lyle (Pardon me if i got her name wrong, i really had to squint to make out the letters).
Drama:
The drastic change from being a lovely husband to an angry violent man, spun the script. This movie really touched on abuse in marriage and how it affects not only the affected person but also those around them.
Attention to Detail: (Spoiler*)
I loved the fact that details in this movie were thoroughly considered. When oil is spilled on Jimoh's face, it happened on the left, and it was the left that was bandage including part of his arm affected as he tried to block the oil. Unlike other nollywood movies when we all know the man was shot on his left leg and they will go and wrap his entire right leg, even right arm and bandage the head too. Mscheeww.
Memorable Quotes:
"Maybe we can start now" -Jimoh
"Start what?"- Pabi
"Start making babies"- Jimoh
Memorable Scene:
Okay i have a lot of scenes..three actually
My first one:
When they have sex after the fight, it was clean. You could see Jimmy' muscles popping out, and the acting of the scene seems so realistic. Not to sound interested in it or anything *awkward silence*
*look around* ......
My Second One:
So when he ummm, i actually do not want to give this one away. But when i saw this scene i actually literally stared at my screen speechless. Let me give you a hint so you could look out for it. Jimoh throws pabi on the couch, after her outburst about Dr. Zac, and takes her from the back....
My Third One:
This one was sad. I jumped off my bed and started screaming, my sister looking at me like i've gone mad of course, but it was so scary, i thought he was actually going to do it. Again, i do not want to give it away. This one happened towards the end, when she gives him a news about herself and he decides to handle it on his own. He says, "I heard about this in secondary school"
Look out for them and let me know what you think.
Of course i would. It was a great watch. Even the ending was so different. Very simple and it only has two parts. And a plus is the title. I love it, it does not literary give away the script of the movie. For Example: Royal Fight. But it does give you an idea. Kudos to Leila Djansi